The waterproof lamp is relative to the conventional lamps, and the current junction of the waterproof lamp is generally closed, so it is more suitable for use in the bathroom and other environments with higher humidity than the conventional lamps.
1. LED waterproof light tube, high brightness color rendering index, soft light, easy installation, appearance, size is the same as traditional integrated bracket, can be used directly to replace traditional integrated bracket;
2. The radiator uses high thermal conductivity aluminum alloy material to ensure that the product can effectively dissipate heat, ensure the stability and long life of the product, and have an exquisite and beautiful appearance;
3. Energy saving and environmental protection, high efficiency, low carbon, no UV, no light.
4. Using LED light source, long life, low power consumption, durable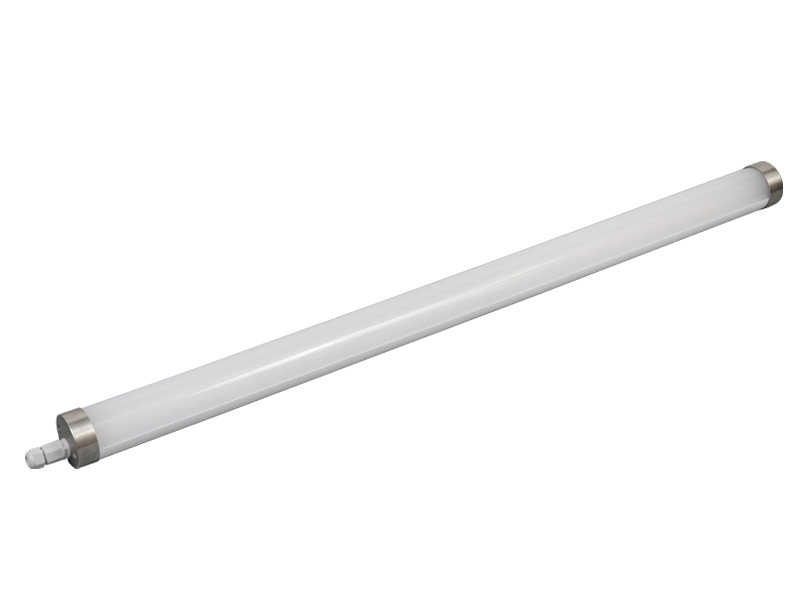 5. Amorphous, odorless, non-toxic and highly transparent PC thermoplastic engineering plastics are used, which have excellent physical and mechanical properties and can be used for a long time at low temperatures.
6. The circuit board adopts a full glass fiber circuit board with low water absorption and good moisture resistance, with a thickness of 1.2mm, fast heat dissipation and not easy to break.